Things to Ask Before You Sign Up for an SEO Reseller Plan
A white label SEO reseller plan lets you expand your business while expanding your client's reach—without having to do the real optimization work yourself. If your goal is to provide your clients SEO services that truly puts them on top, then consider signing up as an SEO reseller of a reliable company that has a long history of success in the optimization field. Asking these questions can help you assess if a potential SEO partner is the right fit:
How much will it cost to get started?
You usually have to pay a small fee to join an SEO reseller plan. Think of it as payment for using their technology. That said, some companies waive all start-up fees for qualified resellers who want to outsource SEO. You will even be given access to the client dashboard and receive full account management support at no cost.
But here's an even better deal—the 30-day FREE trial that Blackwood Productions offers. The company is so confident of their SEO reseller plan that they allow you to test drive it at absolutely no cost. What's more, there are NO LONG TERM CONTRACTS—just monthly arrangements. If you like the service, you simply pay month to month as long as you want to stay on board. No complications.
How long have you been offering SEO—and how successful have your campaigns been?
In the SEO game, old-timers are almost always better than newcomers. SEO companies that have been in business for over a decade have survived all the Google shakeups and have emerged unscathed, so you can be sure that they know what they are doing. You have a much smoother experience as an SEO reseller if you work with a veteran.
For instance, Blackwood Productions has been in the SEO business since 2004 and has serviced over 40,000 campaigns. That's FORTY THOUSAND websites (and counting) with over 58,000 keywords in the #1 position, and almost 300,000 keywords in the top 10. It's hard to find more reliable SEO reseller program.   
What SEO services do you provide for an SEO reseller like myself?
Choose a full-service online marketing agency that can support the lifecycle of your clients' campaigns. The best SEO partners provide analysis and strategy on top of organic SEO, PPC management, link building, local search optimization, and mobile search optimization.
What is the commission structure?
Commissions earned by SEO resellers vary widely. Some of the biggest commission rates in the industry fall between 25% to 50%--which means you get to keep half of the revenue from any client you bring in.
The SEO reseller plan of Blackwood Productions stands out not only because of high commissions but also because it offers wholesale SEO pricing. It's a fantastic option if you have an agency that already has a solid client base and would like to use Blackwood's SEO services as an add-on. Rather than giving you a commission for each client, Blackwood simply discounts their pricing and bill you directly. You can then bill your client for a much higher amount and pocket the difference.
Will my clients know that I am outsourcing to you?
This is one of the most common questions of SEO resellers who are concerned about the clients finding out that they are simply outsourcing to another company. You don't have to worry because white-label SEO reseller packages allow you to customize the dashboard with your logo so that when your customers log in to check their campaigns, all they see is your brand. All billing and pricing information is completely hidden from them. Your customers will think that you are doing all the SEO work internally! You get all the credit and they do all the work.
Are you ready to get started as an SEO reseller? Grab the opportunity to try the SEO reseller program of Blackwood Productions today. You can start reselling in as little as 24 hours.

A SEO reseller plan is what separates the best businesses from those who are merely mediocre and in order to find the plan that works best for you, you will need to ask the right questions when you are speaking with various plan providers. Choosing the right SEO reseller plan is pivotal to the current and future success of your company, so be sure to read on and learn ...

Even though we offer other services, our main business is to offer an SEO reseller plan. Considering the number of websites on the net today, your website may never be seen without any SEO effort. Think of how many pages search engines return after each search. Search engines sometimes return more than one hundred pages.The problem here is that people don't check the results beyond the fifth page, if ...
Build a Business Within 24 Hours: Join an SEO Reseller Program
If you are looking to pursue a search engine optimization business but don't have the resources to build, train, and maintain your own team, here's an idea: join an SEO reseller program. You don't have to do any of the actual optimization work yourself—you simply sell the services of a more established SEO firm, brand it as your own, and get a commission. Joining an SEO reseller program is the fastest way to build your own SEO company at almost no cost. The income potential is endless; if you are great at getting new clients, you will be earning a full time living in no time—and perhaps even make enough to quit your day job.  
To succeed in this business, though, you have to sign up for the right SEO reseller program in the first place. Here are some of the things to look into when choosing a program:
1. Look for a turn-key solution.
Find a program that does not require you to do any of the manual lifting so you can put all your focus on selling. A good SEO reseller program can provide you unparalleled support; they have their own programmers, link building specialists, professional writing staff, and veteran SEO managers looking after your campaigns and ensuring the best results. If you need any technical help, you can count on them to be quick and responsive.
Some of the best SEO reseller programs (like the one offered by Blackwood Productions) even provides free training. They can teach you how to use their dashboard, tools, and technologies so you can sell their service effectively.
2. Look for a 'white label' program.
A white label arrangement allows you to completely rebrand the dashboard with your logo so that your clients will think that all SEO work is done by you. They will never know that you are simply outsourcing to another company. Whenever your clients log in to check on their campaign, they see your brand—which means that you get all the credit without doing all the work.
You can get all the benefits of a white label arrangement when you join Blackwood Productions' SEO reseller program. We work completely behind the scenes so you look like the SEO superstar—while we do all the work. Our company remains invisible so that your clients never find out that you are just a reseller. Best of all, you can use our tools, research, and technologies to make yourself look like a seasoned SEO expert.
3. Look for an SEO program that pays huge commissions, instantly.
Have you been discouraged by some SEO reseller programs that don't pay as much? Have you ever been burned by delayed payments and checks that take forever to arrive? Have you been frustrated by SEO partners that require you to hit certain margins or wait 90 days before paying you?
Don't let those negative past experiences dampen your spirit. Blackwood Productions has solved this problem. When you join our SEO reseller program, you get paid your commission instantly via PayPal. Our automated billing system charges your clients directly, breaks off your percentage, and sends your commission direct to your PayPal account. There are absolutely NO TRANSACTION FEES involved. If you make a sale today, you get paid today. Our commission rates are also some of the highest in the industry. You can make anywhere from 25% to 50%! Talk to us and let's get started on a deal.
The beauty of using our SEO reseller program is that we don't loop you into complicated long-term contracts. Everything is managed on a month-to-month basis. In the unlikely case that you want to quit, you can do so right away.
We're so confident that you'll love our system and will stay for many years. Take it for a test drive and see if you like it! Sign up for a free 30-day trial so you can start your own SEO business today at no cost.

SEO reseller program is more beneficial than just reselling development services, hosting, domain names, and some other services available on the web. SEO reseller programs are in high demand, and a lot of web development companies and SEO agencies are benefiting from these reseller programs. The reason is that these reseller programs deliver the optimum results that a business needs to be successful.If you want to sign-up for an ...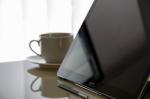 An SEO reseller program is not always easy to come by and when we do not take the time to consider the importance of certain principles? The task becomes even more difficult. There are a few principles that need to remain at the forefront of our thought process when we are making a decision of this magnitude.There are several reasons why we need an SEO reseller program and we ...